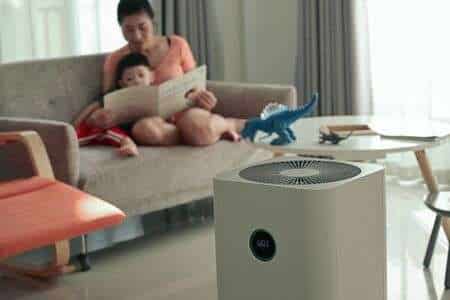 How much do you know about air filtration systems in Lake Stevens? You and your family spend a lot of time at home, so it's important to ensure the air you're breathing is clean. Many people choose to install filtration systems to achieve this goal. There are a variety of models available and it's always best to discuss options with an HVAC specialist. Following are some of the most significant benefits you can expect.
Cleaner & Healthier Air
Air filtration systems work to make the air in your home cleaner and healthier by removing contaminants. This includes dust, dander, pollen and germs. This can help control allergies and prevent the spread of common pathogens. 
Fewer Odors
Do you have pets? Odors can be a serious problem, but not so much for homeowners with air filtration systems. These systems trap airborne particles that will eliminate strong smells quicker.
Longer HVAC Filter Life
Additionally, these systems can support heating and cooling units. Because more contaminants are captured, HVAC filters last longer. This puts less strain on your system and will help save you money over time.
Want to Learn More About Air Filtration Systems in Lake Stevens?
Now that you know the benefits, discuss options with a professional. The pros at Nordstrom Heating & Air in Marysville can help you find the perfect solution for your home. In fact, you can count on us to have the knowledge, skills and equipment to help with all your HVAC needs. We provide a wide variety of superior services, including assistance with ductless heat pumps. Contact us with questions or to schedule a consultation today!
Installing Air Filtration Systems in Lake Stevens
Serving Marysville, Mukilteo, Monroe, Everett, Lake Stevens, Granite Falls, Stanwood, Arlington, Snohomish, Mill Creek & North Camano Island
---
Posted on October 3, 2022 | Published by Ignite Local | Related Local Business