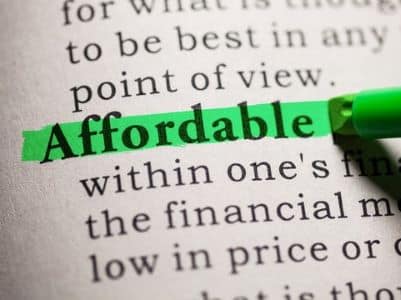 Are you looking for affordable HVAC services for your Marysville home or business? Whether you need buy, install or service a heating and cooling system, it's important to find out how to keep from being overcharged. While most contractors try hard to set reasonable rates, some are more expensive than others. Don't let this deter you from scheduling the help you need. Keep the following tips in mind to avoid overpaying for Marysville heating and air conditioning services.
1. Check Local Averages
Spend some time researching the average cost of heating and cooling services in your area. You can usually find this information online and it'll help you spot companies with high prices.
2. Get Another Opinion
Don't assume the first quote you receive is your best option. If it seems high, get a second opinion!
3. Consider More than Price
While the price of services is important, it shouldn't be your only consideration. It's worth paying more to hire an HVAC specialist with extensive experience and an excellent customer satisfaction rating. Also, check for licensing. This should be pretty straightforward. Most HVAC companies clearly display licensing information on their website.
Looking for Affordable HVAC Services near Marysville?
Now that you know how to avoid overpaying an HVAC contractor, it's time to schedule a consultation. Contact us at Nordstrom Heating & Air near Marysville to make an appointment today. We've served the residents and businesses in and around Marysville for years! Our experienced contractors provide expert advice, quality products and unbeatable customer care. We also have the knowledge, skills and equipment necessary to address all of your HVAC needs, including ductless heat pump and air filtration system installations.
Affordable HVAC Services for Marysville: Nordstrom Heating and Air Conditioning
Serving Marysville, Mukilteo, Monroe, Everett, Lake Stevens, Granite Falls, Stanwood, Arlington, Snohomish, Mill Creek & North Camano Island
---
Posted on November 7, 2021 | Published by Ignite Local | Related Local Business