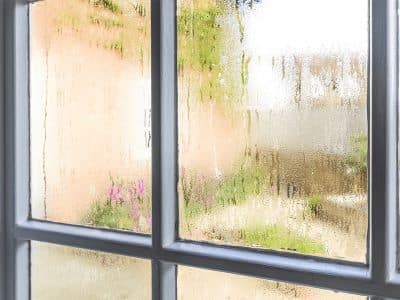 With summer in Marysville in full swing, you've no doubt noticed the uptick in humidity. Unbeknownst to many homeowners, high humidity affects not only HVAC performance but also the entire heating and cooling system.
How High Humidity Affects HVAC Systems
Part of an air conditioner or heat pump's function is to remove moisture from the air, so the higher the humidity, the harder the system has to work to achieve desired results. Older HVAC systems may not be able to deal with excess moisture, resulting in subpar air cooling. The same goes for modern systems that operate without filter changes or other maintenance work, or if the installer didn't properly size the system for the size and type of your home. The end result? Premature HVAC wear, higher utility bills and poor air quality.
How Can You Tell If Too Much Moisture Is Ruining Your HVAC?
An inspection will reveal the condition of your HVAC system, and we recommend homeowners watch out for these telltale signs:
The air in your home feels abnormally moist and 'sticking' to your skin

Windows fog up within minutes of the HVAC switching on

You notice a damp or musty smell or odor when you first enter your home
Dehumidifying the Home
If you're experiencing any of these symptoms, you can take some of the load off your HVAC system by adding a dehumidifier – either compatible with your system or a stand-alone model.
We Sell, Install & Maintain A/C & Heat Pump Systems
Now's the time for A/C and/or heat pump inspection, service or repair. Contact the pros at Nordstrom Heating in Marysville today and rest easy when temperatures and humidity are high. We're here to assist with all your heating and cooling needs. We also install air filtration systems.
Experts on How High Humidity Affects HVAC in Marysville
Serving Marysville, Redmond, Bothell, Edmonds, Lynnwood, Everett, Mill Creek, Woodinville, Kirkland & Surrounding Area
---
Posted on August 8, 2021 | Published by Ignite Local | Related Local Business