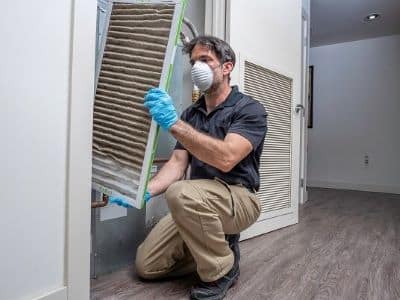 Are you looking for a reliable Marysville heating and air conditioning contractor? Whether you need to buy, install, or service a heating and cooling system, it's important to find a professional you can rely on. Identifying companies that are trustworthy can be difficult, especially if you've never needed services like this before. Fortunately, there are several ways to distinguish good contractors from the rest.
1. Talk to People You Know
The best place to start your search for heating and cooling services is with people you know. Tell a family member, friend, or neighbor what you're looking for. Someone you know will probably be able to point you in the right direction.
2. Do Some Research
A recommendation is great, but your job isn't finished yet. Spend some time researching potential Marysville heating and air contractor online. Visit his or her website and pay close attention review the information posted there.
3. Read Customer Reviews
Most HVAC specialists post reviews and testimonials on their websites. Find reviews that aren't on the website; website reviews are always favorable.
Looking for a Reliable Marysville Heating and Air Conditioning Contractor?
Now that you know how to find a company in your area, it's time to schedule the service you need. Contact the professionals at Nordstrom Heating & Air in Marysville to make an appointment. We've served the residents and businesses in Snohomish County for years! Our technicians provide expert advice, quality products, and unbeatable customer care. We have the knowledge, skills, and equipment necessary to address all of your HVAC needs, including ductless heat pump and air filtration system installations.
Marysville Heating and Air Conditioning Contractor
Serving Marysville, Mukilteo, Monroe, Everett, Lake Stevens, Granite Falls, Stanwood, Arlington, Snohomish, Mill Creek & North Camano Island
---
Posted on September 8, 2021 | Published by Ignite Local | Related Local Business