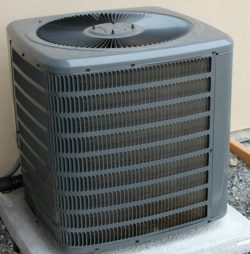 Your air conditioning system has a lot of different parts that must all be kept in working order. To ensure that you are never left without cool air, air conditioning maintenance should be performed regularly. These preventative checks keep your HVAC running efficiently and smoothly so you won't be left without it when you need it most.
Inspect and Change or Clean Filter
The air filter is one of the most important parts of your A/C. It catches dust and debris and prevents them from getting trapped in your duct work or expelled back into the house. By keeping your filter clean, you can be sure that the air in your home is healthy and pure. 
Check for Leaks
Your A/C has many different lines that run water and refrigerant through the various systems. If any of these lines leak, they can stop working efficiently or damage other areas of the HVAC system. Leaks can also lead to issues like rot and mold, which can then spread throughout the entire home. Regular air conditioning maintenance should include checks for any leaks and replacement of lines when necessary.
Clear the Condensate Drain Line
When air passes over the A/C's evaporator coil, the humidity is removed and turned into water. The condensate drain line runs this water outside where it is deposited. If the line gets clogged, the moisture will get pumped into the house where it can cause damage. Clearing the condensate drain line is an integral part of maintaining your air conditioner.
Need Air Conditioning Maintenance in Snohomish?
Do you need regular maintenance of your A/C to ensure that it's is operating correctly? Nordstrom Heating & Air can run a 10 point analysis to check all the systems and make sure they are up to par. Our professionals can also inspect your heat pump. Contact us today if you have any air conditioning maintenance needs for your heating or cooling system.
Professional Air Conditioning Maintenance in Snohomish
Serving Marysville, Mukilteo, Monroe, Everett, Lake Stevens, Granite Falls, Stanwood, Arlington, Snohomish, Mill Creek & North Camano Island
---
Posted on June 3, 2021 | Published by Ignite Local | Related Local Business